Some Things I Was Getting Myself into Over a Weekend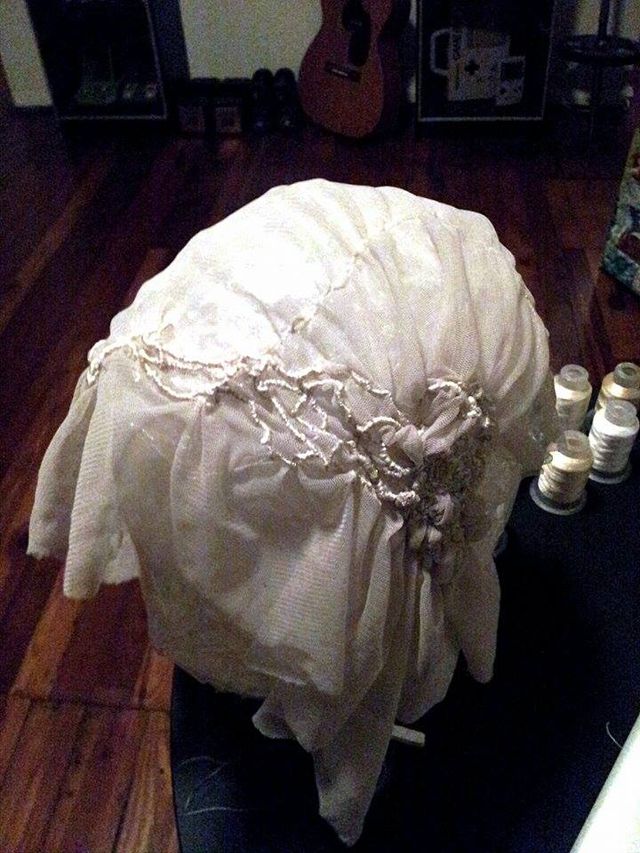 So this was a post I was going to post a while ago but happen to be posting it now. But hey, least I posted it.

You may notice I jump around a bit from one project to the next. I believe there are a couple reasons for this, One: so I can accomplish more things at once. (although some art professors would frown upon this). I have to say this is my style and has been for a long time. And Two: I think I may have ADD.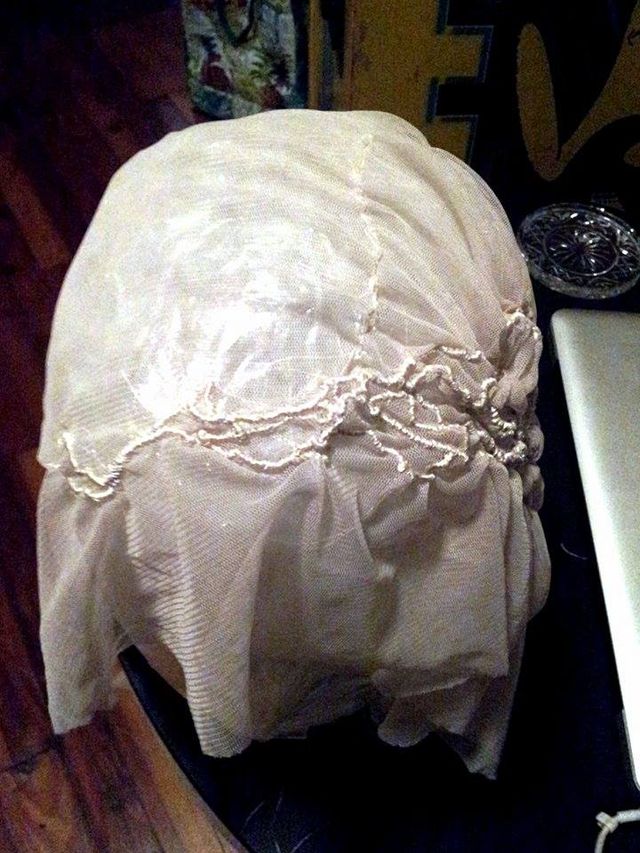 As you may have seen before on Facebook, I have been in the start of a new head adornment. Here I have uploaded a series of in-progress shots at various times while working on this piece.

For those of you who do not know, I hand-stitch everything I create that are my textile projects. However, if I am creating curtains for the house I bring out the sewing machine.

Many people ask me why I don't use a sewing machine for my art, that it would be a lot faster. Well, there are many important reasons as to why I choose to hand-stitch everything.

As simply as I can explain it with out getting too deep on the many philosophical and metaphorical levels, I want everything to have a very organic and hand created feel. I also like that my hand and subconcious to control the stitch rather than a machine. I want the pieces to look as if nature created it or a human.

My work references the body and mind as well as having a bit to do with medical mending. When you sew something back together you are mending it. What had perhaps fallen apart after it was ripped open is now in the process of healing. So this can be seen in many lights physically and emotionally.

But I also would like my stitches to be considered as thought patterns and experiences that are manifesting themselves physically and at times becomes abstracted organic representations of a human experiences.

I also like to touch on female topics including feminism. As well as Psychology.

I could go on and on about all of this but I'll save some details to come out over time.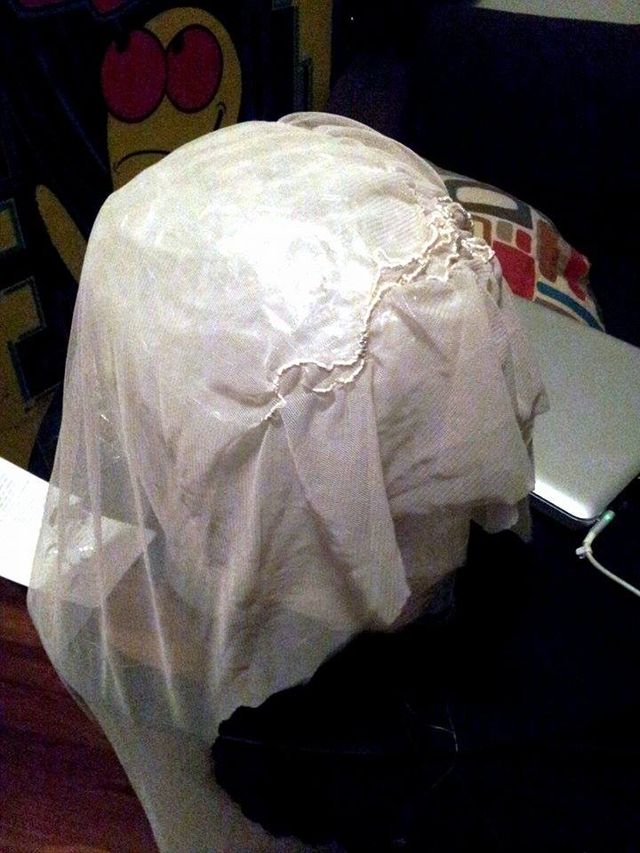 I am still currently working on this head adornment while simultaneously working on the oil painting and other projects, so stay tuned!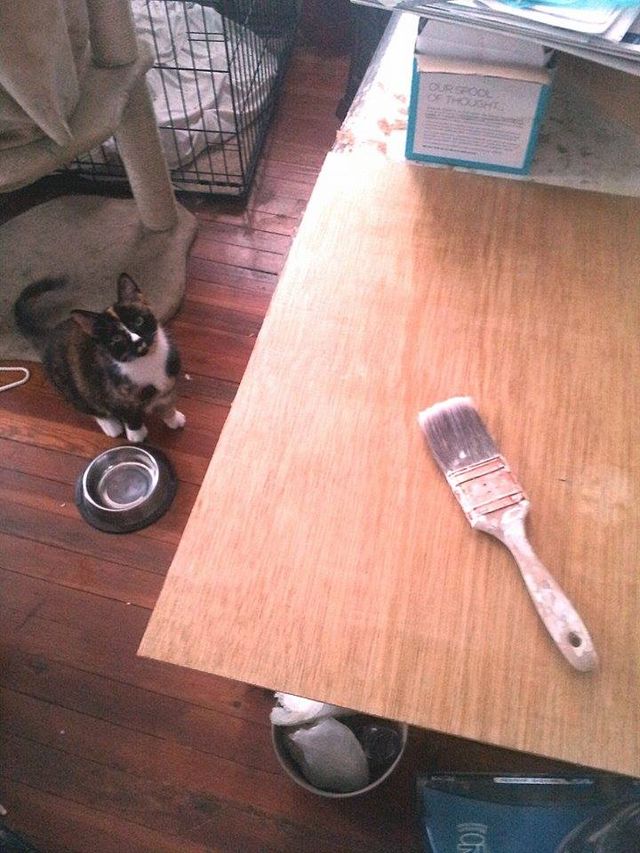 One of my cats looking at me for what reason I wasn't quite sure of at the time. Something obviously very important was going through her head.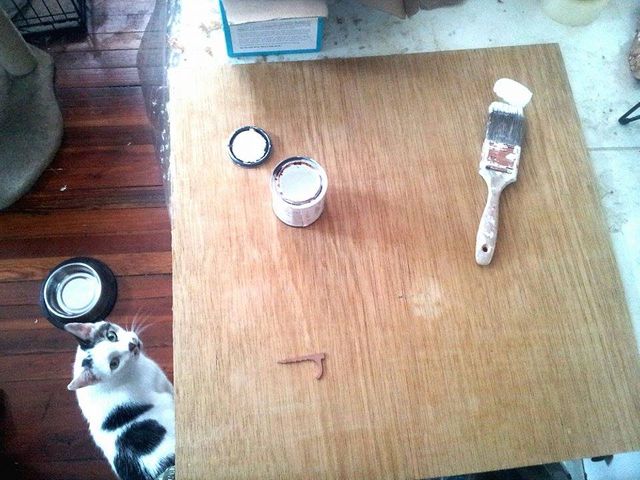 And here is my other cat looking at me and trying to express something very important. I do notice now they were both by their food bowl, so it could have had something to do with food...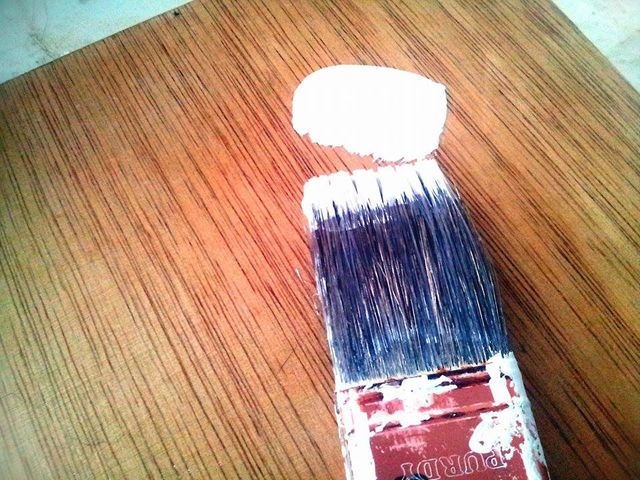 Here we see the very beginning stages of preparing a wooden board for a painting. Mind you after getting this surface all prepped for the painting I then decided that it was actually not the right size and shape thus slashed it, starting a whole new board on which I have begun painting the subject matter on.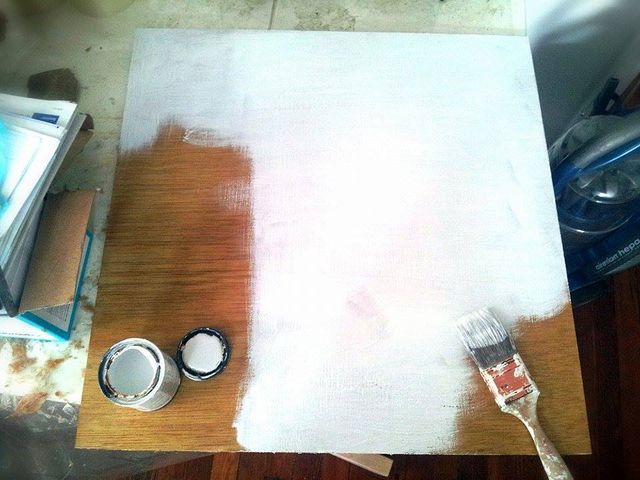 We see here I was laying down the very first coat of white acrylic paint or
gesso
. This is to protect the surface being painted on from the oil paints and solvents. Also, in this case to create a smooth surface on which to paint on rather than allowing the wood grain to come through which I do allow from time to time in my work.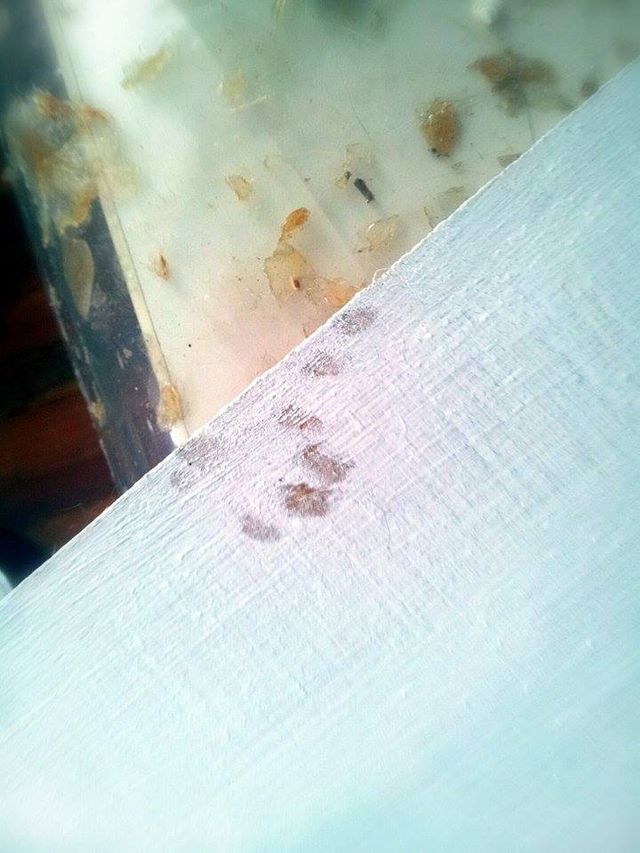 And after I was done painting the first coat someone, not naming names, decided some cat paws would look very nice on it.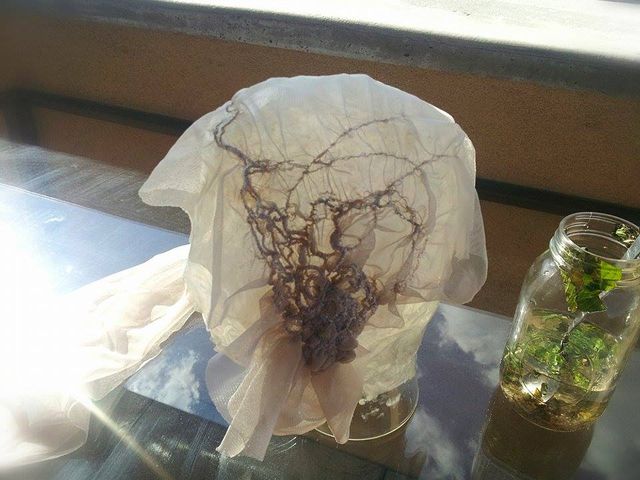 Here we see some more in-process shots of my work on the head adornment. That beverage actually did not have booze in it.

Although, booze and art can be fun.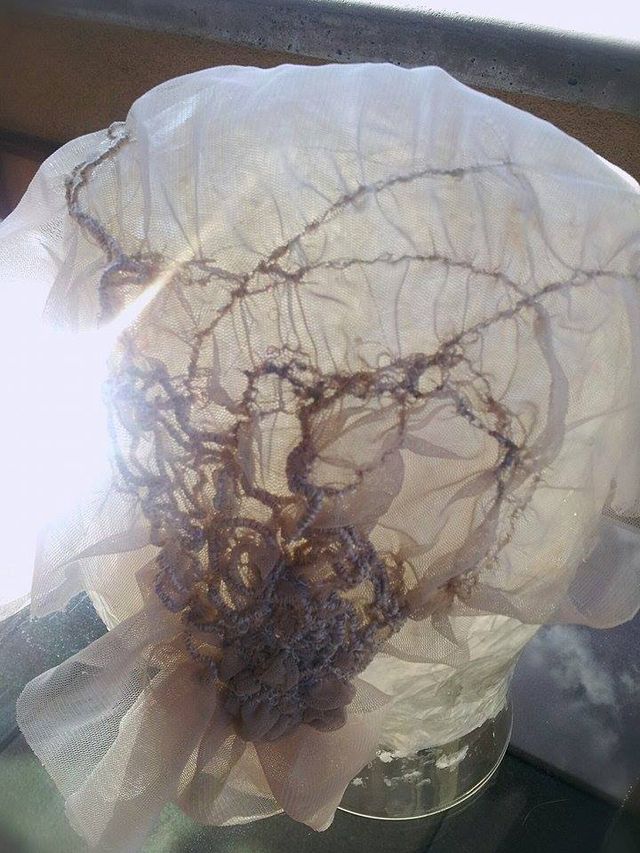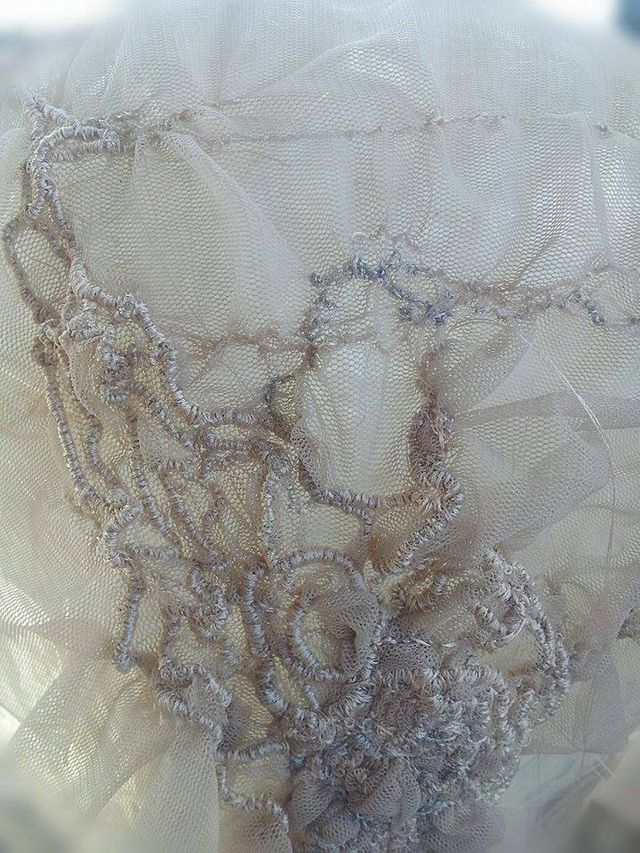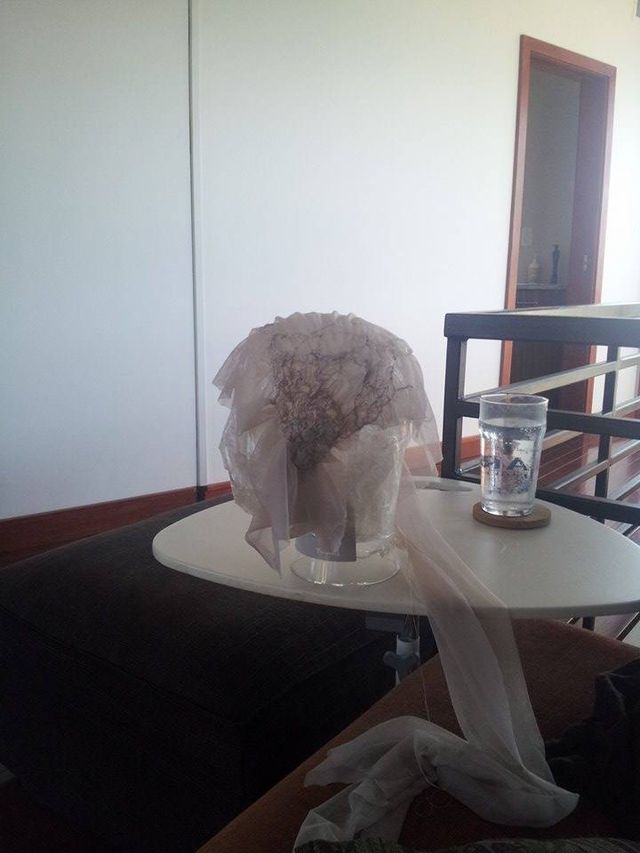 Again, not booze. I probably seem really boring...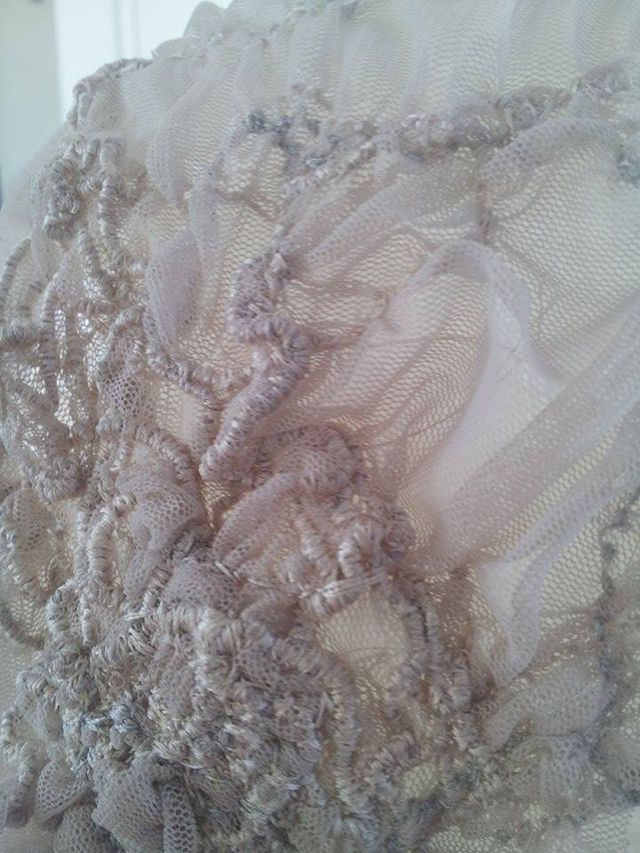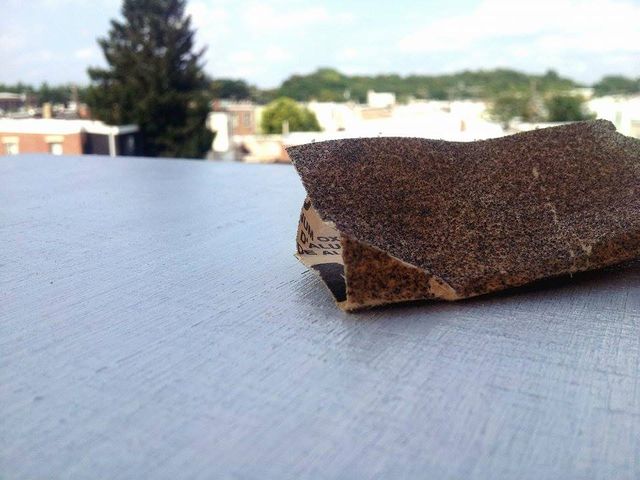 After the first coat of paint dried sanding began to help create a smooth surface.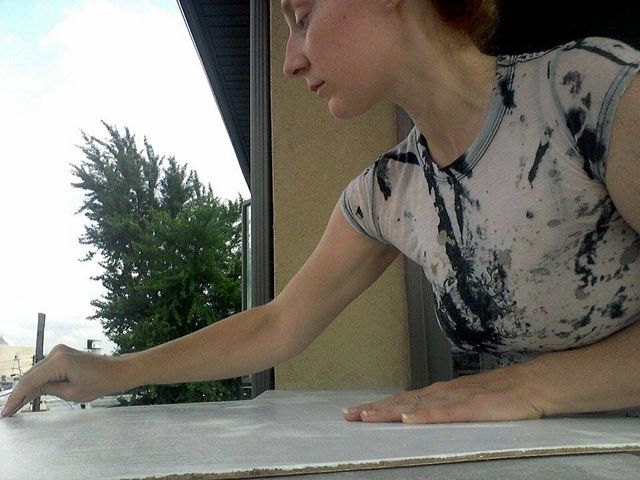 Here I am sanding by hand. This did not last long after I found out there was a power sander in the house.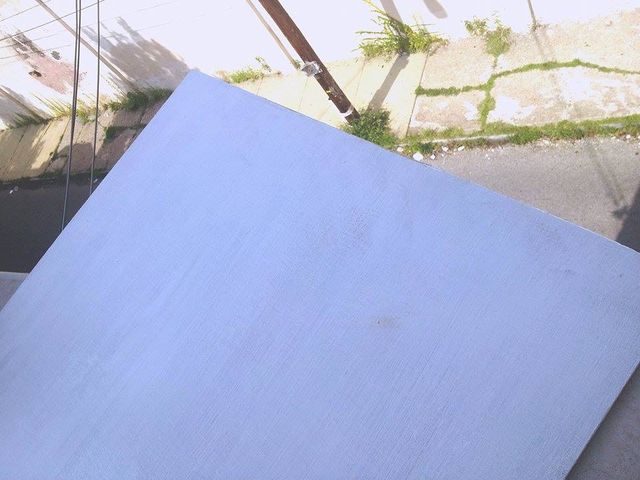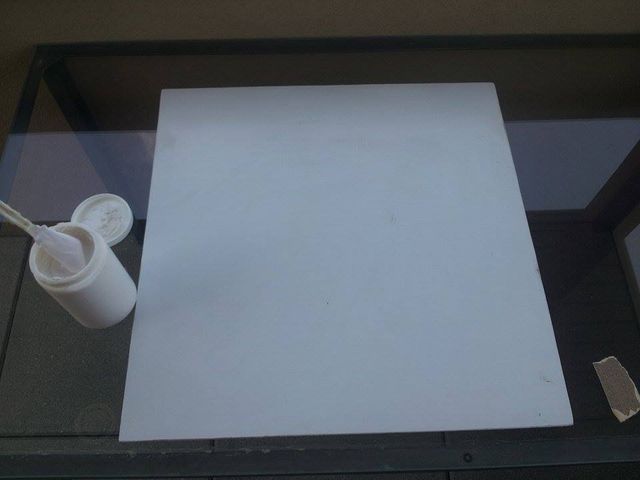 I decided to lay a sand-able material down to help with creating a really smooth surface.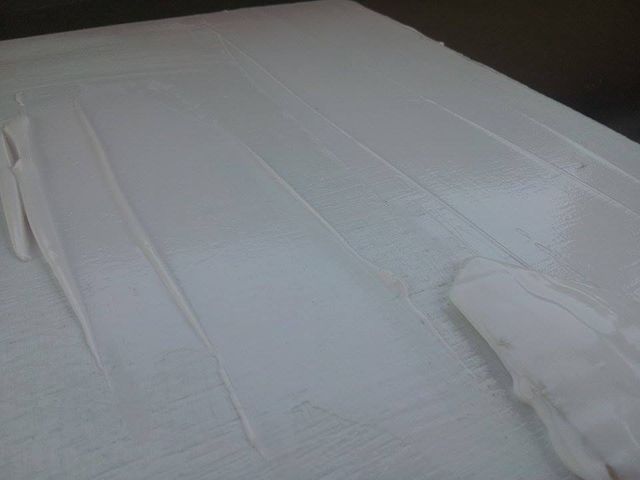 Here I am spreading on the sand-able material in it's wet state with a palette knife of sorts. I went through a process of this a few times and then realized I wanted to scrap this surface for the particular painting I am creating and start prepping a new one that was more suitable.

C'est La Vie.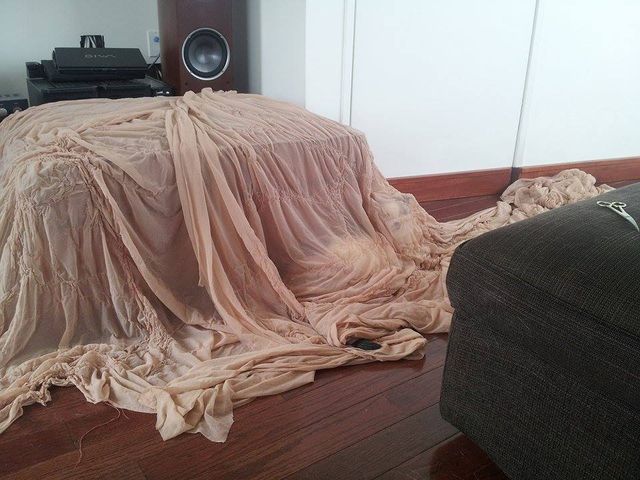 And here I leave you with some cat folly. Not sure if you can see this, but my male cat is lying behind the fabric I was preparing for a shoot, which photos you can see posted after this blog post. Side note: I swear my male cat loves the color pink and he also has a mustache.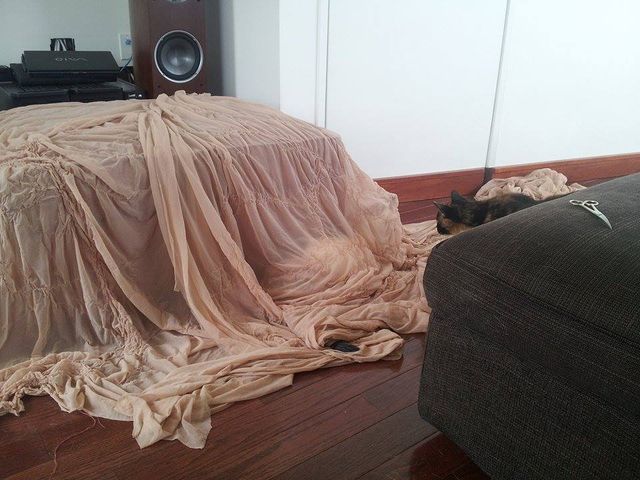 My female cat decided she needed to go in to investigate what was happening behind the fabric. This was right before a fight erupted and both of them ran away.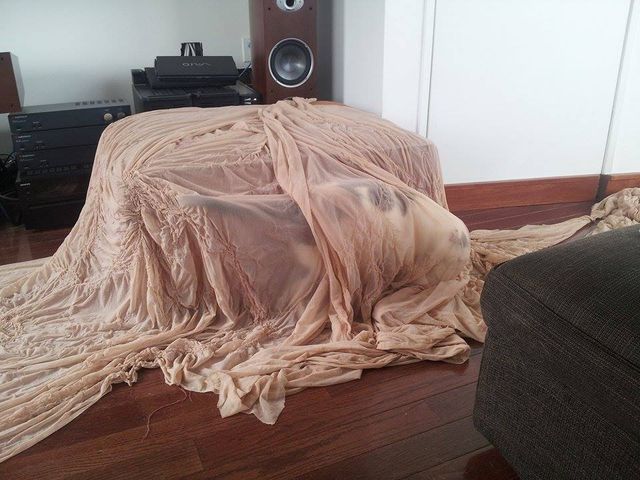 And here we see Mr. Stud-muffin coming back in to find his spot again and probably complaining about his stoopid sister.

I thought you would enjoy the cat happenings.

Look out for more inprocess updates to come!

Best,

Jes