Thought I'd Share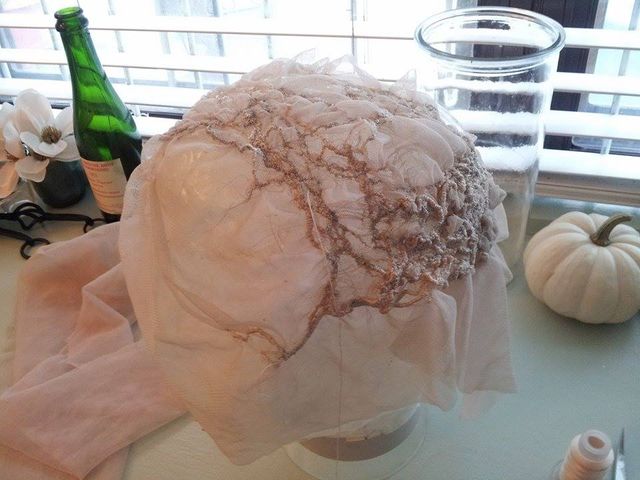 A lot is going on and of course I feel a little sick. Nooooo! Hopefully I don't die.
Anyhoo, thought I would share that I'm pretty sure I will be including this head piece I am working on again in my next outdoor installation. 'How', you may be asking yourself? You will just have to wait and find out. But am completely enthralled about this new project of mine. Keep an out for in-process shots and information on the exhibition.
This week I need to either procure or create a lovely frame and create a lovely print of one of my photographic pieces which will be exhibited in Washington D.C.! Really excited about this incredibly wonderful opportunity made possibly by a talented artist who goes by the name of
Matt Pinney
!
Also, patiently waiting to find out if my work has been accepted in a wonderful exhibition this mid-October. I hope, I hope!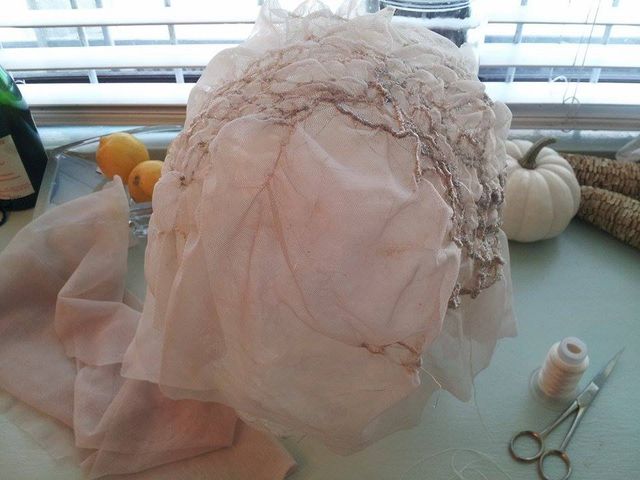 A completely wonderful surprise happened this week my work was accepted for the opening and sign raising of
Frank's Kitchen.
A talented mixture of superb creatives and place of artistic manifestations.
"Frank's Kitchens is a Philadelphia based artistic design and fabrication collaborative. Founded in 2007 inside a small warehouse on North Hancock Street in Kensington, FK got its start primarily as a place to build massive human-powered kinetic sculptures for the annual sculpture derby during the Trenton Avenue Arts Festival. Today, now in a much larger space off Frankford Ave, Frank's Kitchen is a fiery collective of passionate creativity hosting artists who breathe to think and dream, and live to collaborate and build. FK is comprised of a myriad of personal backgrounds from engineers, to designers, to metal smiths, to electricians, to carpenters to filmmakers."
The shotty cell phone picture below is my piece, "Let into the Air" and an installation I created for the exhibition. I'll be heading back there to take better pics and share them here hopefully this week.
Have a photo shoot planned this week, casting for the outdoor installation, a possible artist meeting to potentially be included in a really exciting project and finally cleaning my studio so I can continue the painting I am currently working on.
For this Sunday though, I'll work on the head piece and some cleaning while continuing to drink tons of tea in hopes to kick whatever this 'not feeling so good' is in the butt.
Hope all of you stay more than well and healthy!
Jes