Installation for Rizumu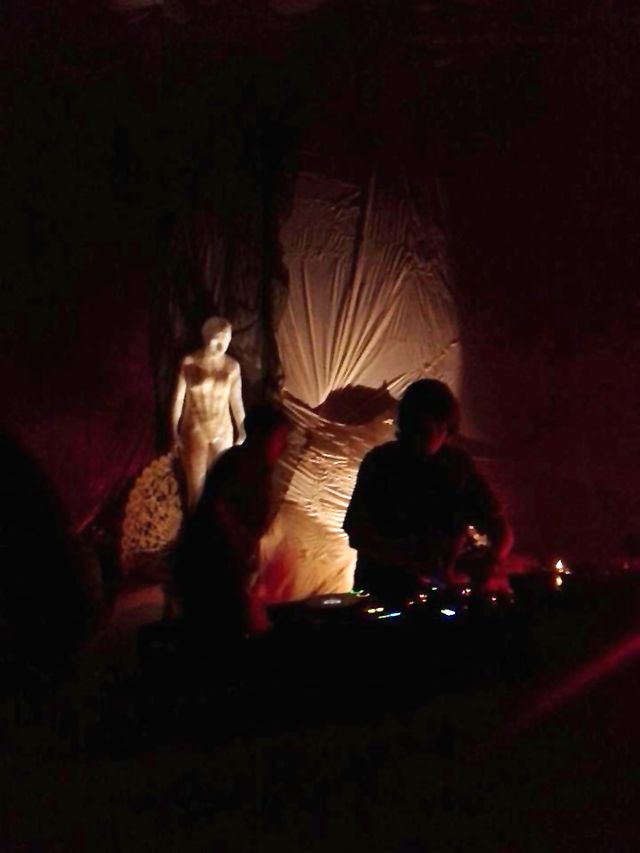 I had the privilege and honor of installing an environmental installation for
Rizumu
's 13th anniversary in underground music and arts held at
Bikram Yoga Philadelphia
this past Saturday.
It was intoxicating meeting so many attendees who were filled with great excitement in meeting and thanking me for the art I created! It was also incredible to have my artwork up with such tremendous musical talents
Andrey Pushkarev
,
Roger Gerressen
,
WOLF DEM
, and
Jacob Herschel
.
The whole team of people who came together to make this event brilliant is a wonderful one including a range of talent that I am extremely grateful. Everyone worked together seamlessly and brought terrific ideas to the table to create a tremendous celebration in music and arts.
Also, I would like to shout out to artists
David Stanley Aponte
and
Buddy Nesto
r for assisting me the first night of install. Without the extra hands it would have taken more time to complete the installation. David also took this wonderful shot of a section of my installation that Saturday night.
I will have more photos to upload soon.
If you are interested in seeing some of the installation that is still up in person just visit Bikram Studios at 15th and Sansom in Philadelphia. They have stupendous classes and events.
I also have on exhibition at
Bikram
a range of my limited edition prints available for purchase. The works will be up for a month. It's definitely worth the visit.
BIKRAM YOGA PHILADELPHIA
1520 SANSOM STREET 3RD FLOOR
PHILADELPHIA PA 19102
(215) 977-9642
​info@bikramphilly.com​
To a Stunning Spring,
Jes