A Rare Opportunity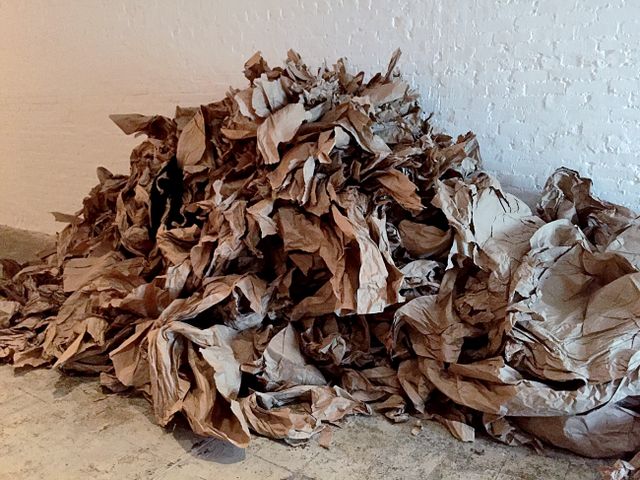 The Fabric Workshop
with its stunning white ornate building with blue trim housed an excellent and moving exhibition featuring 3 artists
Anna Halprin
,
Stephen Petronio
and
Janine Antoni
during the Summer of 2016. I attended the exhibition on 2 different occasions. My first trip was during the very beginning of Paper Dance, viewing the 3rd of 14 performances and then again witnessed the very final performance of Paper Dance.
Paper Dance,
the original form was created by Anna Halprin, is an extraordinary dance artist who was creating artworks for quite sometime before Antoni. Antoni's rendition was just as touching on so many levels as her energy ripped through the room as she told the story of her life through dance with this fragile, malleable yet powerful abstracted version of herself and her life.
"Once a week for fourteen weeks at the Fabric Workshop, I will perform my own paper dance surrounded by thirty-six crates that contain my works—they'll be laid out as audience seating. Each time I start the performance, I will open a crate and bring the work out to sit with the viewers, so that my works can witness the dance too. Twenty-two rolls of paper will be leaning against the wall, and each time I perform I'll take a roll and transform it through the dance. The paper's endlessly malleable, always producing images—it directs me. When I perform, one of my pieces will be out at the same time. I will treat each instance of this like a small show by creating a narrative line throughout all the performances, accentuating various aspects of my pieces and how they relate to the dance. But I do have to say, there's something incredibly significant for me while my works are in their crates. They're still alive for me without being seen, and it's comforting to be surrounded by my history. But they have an uncomfortable presence too—a burdensome weight. I can feel them in the room, like people standing there. The work can still support me when crated and "invisible." The paper is alive and the past work is still alive—absence and presence coalesce, exist at the same time. During the time between every performance, there will be a film fragment from a fifty-one-year-old recording of Anna's
Parades and Changes
playing among the crates, to make the show feel "in process," in flux, unfinished. It's the first time I'll truly be working with the notion of duration, and how meaning evolves over time. Creative work isn't linear—it's more of a spiral."
excerpt from Artforum interview with Janine Antoni.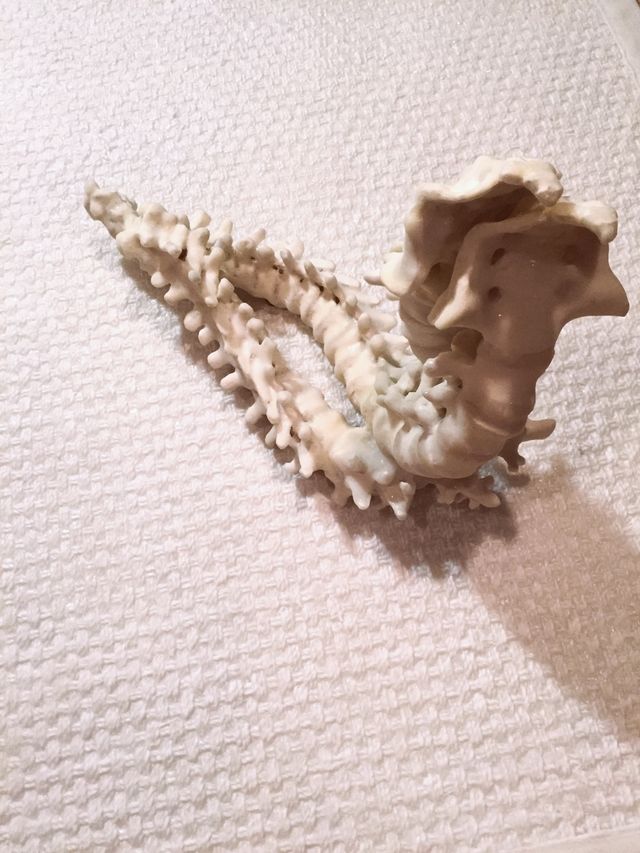 One of the pieces uncrated during the dance to my glorious wonder was the piece seen above,
To Twine
, which was a piece by Janine Antoni that I had not seen before. Upon searching I found that this work is fairly recent created by Antoni in 2015. I can tell you that I'm absolutely in love with this exquisite sculptural piece on so many levels as well as so many of her artworks.
Concerning my own work this was an extremely important exhibition for me to experience, the works speaking on many issues that are dear to my heart including death, aging, intimacy and pschology.
Swallow
, which was a stunning and captivating piece that I was able to view but not in its entirety as the art work was performed privately to an audience of only ten by Antoni and Petronio. Eight audio sections were placed around the gallery space with the viewers reactions who had witnessed the performance between Janine Antoni and Stephen Petroni, who both swallowed an end of a 10 foot long cloth rope. To my understanding the cloth was assembled together and a print from the performance which was printed on the cloth. The cloth was then placed in a glass case while moths consumed it in a life cycle contained inside the glass case. Absolutely breathtaking on so many levels, this cycle of love and death. If you know me fairly well...insects are of some importance to my artworks including moths.
If you have never looked into Janine Antoni and these other artists I highly recommend you do!
Here's a wonderful little article I located on some of Janine Antoni's work that is pertinent to my own;
Janine Antoni, Gets Personal
.
"Our bodies physically store our memories. We are the history of our lives, so to be in touch with one's body is to have access to those memories."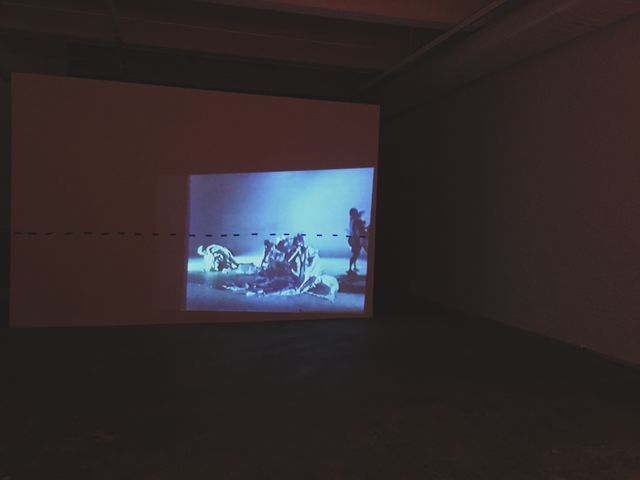 (All photos seen taken by Yours Truly)