A Few Images from the First David Lynch Museum Retrospective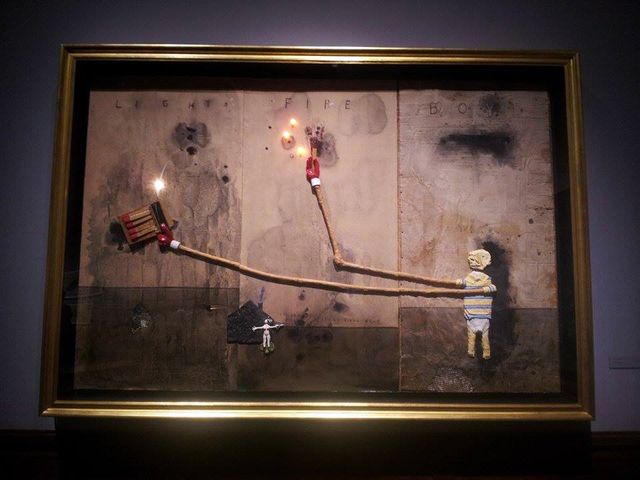 There were so many amazing pieces of David Lynch's grand body of work on exhibition at the absolutely stunning Pennsylvania Academy of the Fine Arts Museum. This is were David Lynch attended school and my alma mater. I thoroughly enjoyed being able to see more into the mind of
David Lynch
through his artwork in person, You really should attend the exhibition if at all possible. His drawings and certain paintings have such delicacies to them. The line work, flow and bodily transitions in some of his works are quite breathtaking.
There were of course tremendous lines of people out the door waiting to enter the exhibition as well as to the modern museum where David Lynch was about to give his talk. The great lines of people didn't bother me as it was wonderful to see all the excitement that is so well deserved for Mr. Lynch.
David Lynch has been a great inspiration of mine for many years. As an artist myself I can only hope to receive that kind of respect for my work during my lifetime.
David Lynch's first major museum retrospective,
The Unified Field
is at the
Pennsylvania Academy of the Fine Arts
in Philadelphia.
The
exhibition
will be up till Janurary 15th, 2015
A few write ups on the opening last night.
Philly Mag
Huffington Post
Philly.com
​
Here are a few images I caught from the exhibition.