Experimentations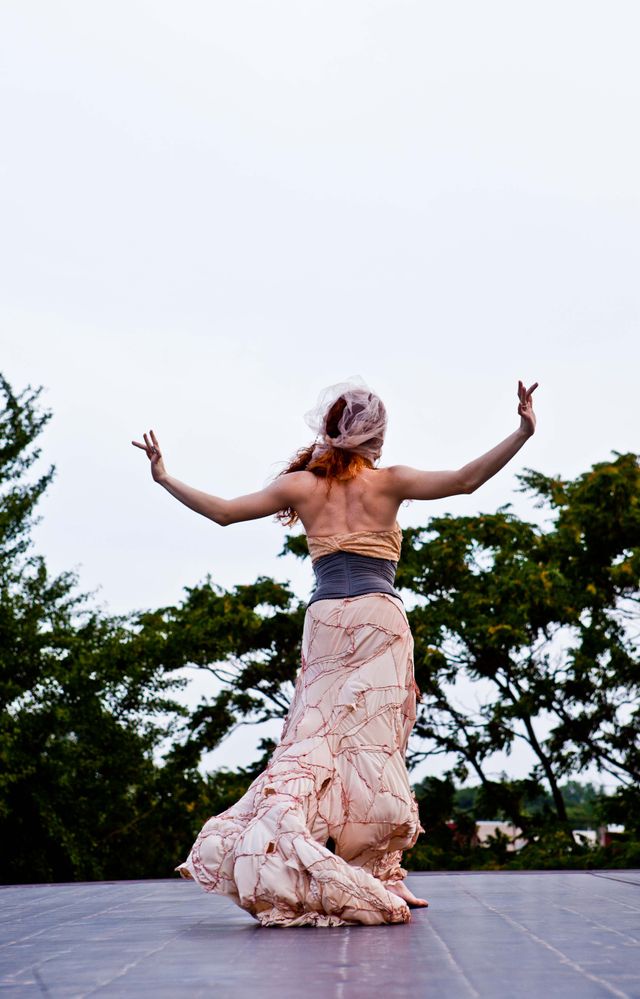 Whoa, what bleep did I do!?!? Simply, I cut my "Body Embodiment" open. What is this? I created this as a conceptual tangible reality of another skin. A skin in which you can crawl inside of to hide from others as a sense of protection, even hiding from yourself and reality, burying oneself into a cocoon. A manifestation of a second skin to perhaps investigate oneself further without outside distractions to find out more about who you are from your past to one day reveal a new confident self. A conduit for transformation.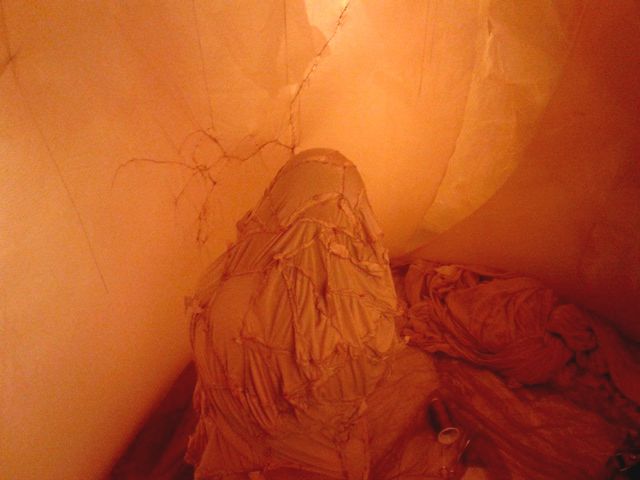 This is a photo of myself inside the "body embodiment" which was taken by my friend Elizabeth Karasek, during my performance for the '
Ever Never Night Market
" 2013.
By cutting my "Embodiment" open this does not mean that I am devaluing my art. I am just sharing what I've know for a long time about my hand-stitched body pieces.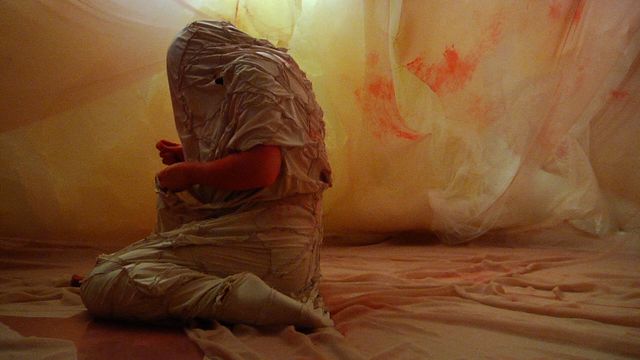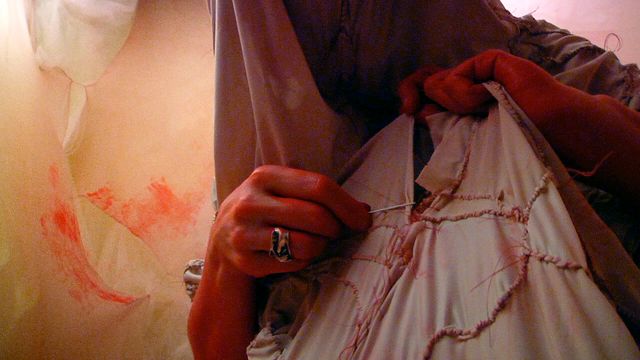 So what does all of this mean? Well, I may eventually allow my performance pieces to be available and transformable. A piece of art that was used in a variety of artistic mediums and performances, that may also be worn as a couture piece if so choses. All I'm saying is there are some incredibly exciting avenues ahead. I'll be releasing more images so keep a look out!

Much Love,

Jes