The People Who Helped Along the Way in Seemingly Small but Tremendous Ways!
Knowing this was going to be my biggest installation to date I knew I needed help. My first installation of this creation I installed on my own in an 11'x12'x17' room, If I remember correctly, it took me two weeks working day and through the night, with some nights sleeping in the installation room or in my studio to just install the installation. And even then I was still working on the project after two weeks. So before I go any further I want to say a huge THANK YOU to the people who have been helping me along the way!

Everyone was such a tremendous help, from friends I have known for a while to people I literally met during my install. My two main assistants, both wonderful beautiful women, helped me in so many ways with things I could of course do myself but with a project of this size I couldn't do it all alone. They helped to free up some absolutely crucial time to actually concentrate on making the work itself which is extremely time consuming.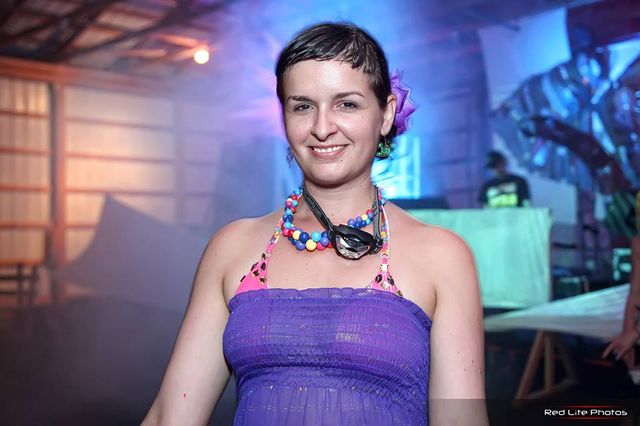 Nicole Russo was so marvelous running me around to the different Jomar locations to acquire as much fabric as possible. Helping to gather and research supplies, contacting companies and getting supply donations with her mad skills. The paper donation she acquired was much needed and wonderful I have probably thus far spent over $500 on the paper alone for the installation. Nicole also helped with creating the costumes and stools which I know was very stressful. She also helped out a bit during install, contacting a slew of people about their participation on a variety of levels and companies when the large amount of fabric we purchased was damaged. Nothing ever goes smoothly, right?
I must say even just having the meetings and having her and Alisha to bounce ideas off of and them to listen to me go over the "To Do List" a million times was extremely helpful! She also was amazingly kind and thoughtful bringing Jenna and I very essential cider and food during install to help pick up our spirits and energy. There are really so many things Nicole did that might not seem that big but they were absolutely huge beyond belief!
Bang-A-Rang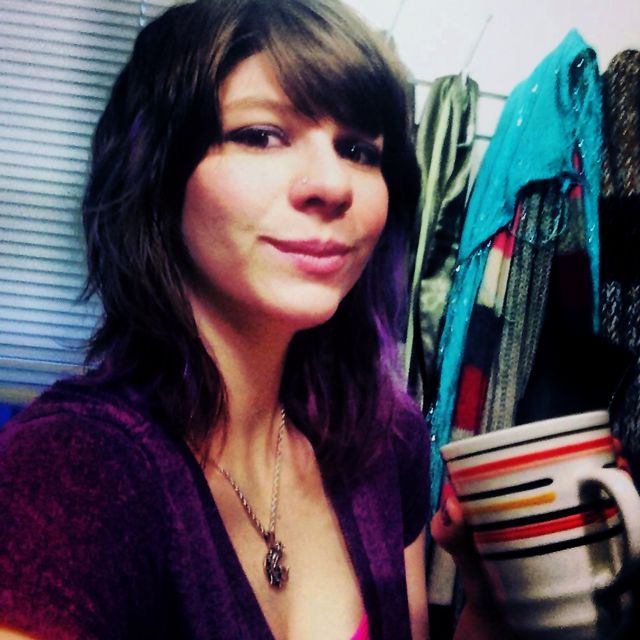 Alisha Neva was a tremendous help in doing the little but big things that I didn't have time to do. A lot of online research on many diffferent supplies, locating potential performers., price comparisions, finding just the right pair of scissors, assisting during install even when she wasn't feeling well. Helping keep my head on straight with all the things I needed to acquire and where to find them.
And not to mention she helped me again for a bit during my install of another installation in Maryland which I received an Art Grant from, "
The Philadelphia Experiment
" to install during an art event.
Everytime someone comes to help me even if it is for an hour to 3 hours it all adds up. It helps me focus on some of the other areas of the installation where my hand may be more crucial giving me that much needed time to focus on it executing the project to the best of my ability. Enabling me to get the work done faster, especially under an intense deadline, and allowing me to keep some of my sanity and maybe even get some sleep!
http://alishaneva.com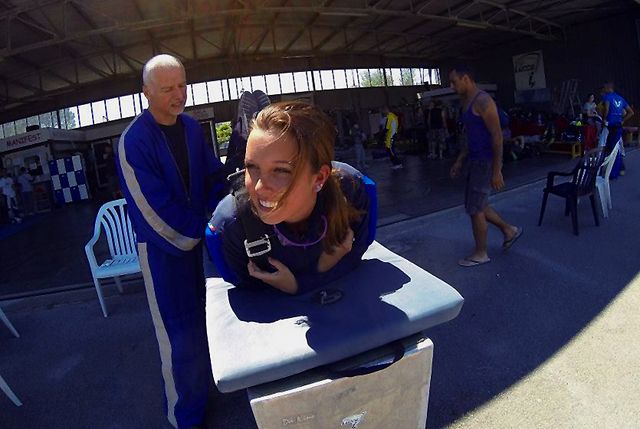 Jenna Borges was brilliant in helping me run around gathering some of my supplies and getting the supplies to the warehouse location where I was installing my installation. Not to mention the times she took me to
Lowes
,
Blick
, and
Artist and Craftsman Supply
store. I feel like I spent most of the time in Lowes though. She was a great help with install handing me things like tape, paper, and fabric while I was on the ladder, helping prepare the paper for install, rolling it out, cutting it to size. These are all things that go a long way. Helping tape the holes in the paper walls, shaping the paper and then adding more paper on top of the first layer of paper. Yea, looking at the pictures from install it may look easy but I and the other ladies can guarantee you it's a lot more work than it looks, a lot more!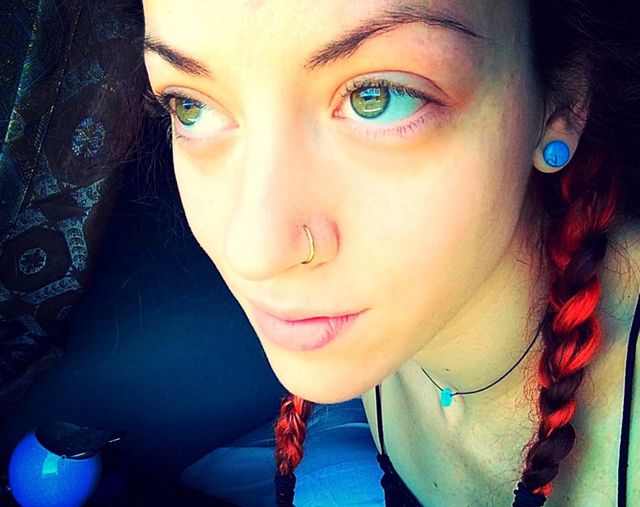 Ariel D'Agostino helped in awesome ways by coming to my rescue in some of my darkest hours. It was a bleak time. I was in severe pain and she was a brilliant soul out of the darkness. She helped to pick my spirits back up and contribute a bit of her time beautifully stitching into the first layer of the installation. You see my installation is just not paper and fabric. There are many layers of it just like a human form and a human soul. So a lot of work goes into adding the little details as well.
Instagram: ariel_muse
PUSH Philly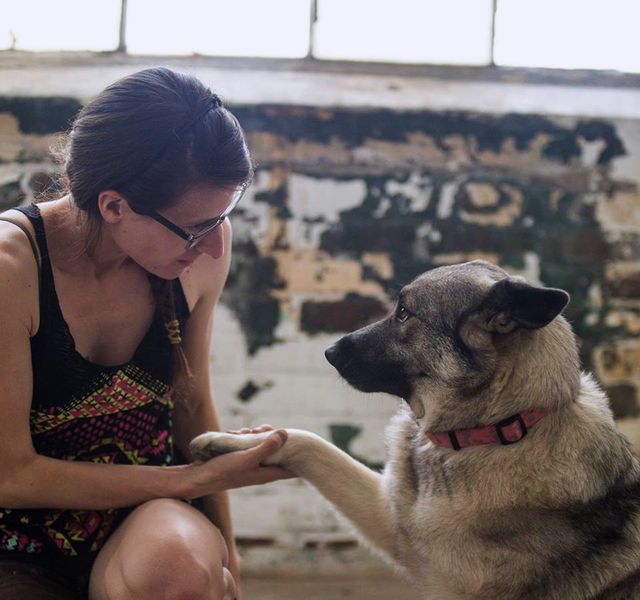 Louise O'Rourke was a wonderful person from the very beginning before we even began work on our installation projects. Louise was also an exhibiting artist for the
Forcefield
Exhibition whom had a studio space in
Maken Studios
. The day of orientation she most kindly offered that in the future if I needed to take a look at the space again while preparing the installation that she could let me come visit. Which I did and it was amazing! Seeing a space once even with taking pictures of it there are a lot one may have not noticed or forgotten over time. Installing an installation anywhere there are a ton of variables one must address when figuring out how to actually manifest this idea and create it to not fall down amoung many, many things. Louise and I were actually exhibiting our installations on the same floor so it was nice to have someone to talk to even if it was for a brief 5 minute conversation. Louise and Maken Studios continues to awesomely help me to this day by keeping my 3 feet in diameter giant mounds of paper outside her studio. They are absolutely huge and there are many of them. I could flatten the paper down but all the shaping that had already been done I would rather not lose. At this point in time in my life I can't afford a studio space so Louise and Maken Studios have been extremely kind souls allowing me to store the huge paper mounds at Maken Studios. If I ever won the lottery I would probably take over the empty warehouse near my house and turn it into my studio space, Come on Lottery!!!
www.louiseorourkephoto.com
www.louiseorourkedocumentation.com
www.louiseorourkephotography.com
And last but not least I would like to thank my boyfriend for his help in getting the ladder there, dropping off food and water, picking me up at 6;30 am when I absolutely was ready to finally shower, brush my teeth, and rest after two days of staying up straight before I was going to go back to finishing up the install. And my family for helping me de-install and helping me keep some of my sanity after finding out that day after sleeping for 4 hours in a 3 day period that I was not only unable to finish my installation but had to take it down and the show would not happen that weekend. Good news though Forcefield is in the process of finding a new location to house the 45 large scale installations!

(And de-install pics coming soon so stayed tuned for those.)

Again, I want to say a hugeTHANK YOU to everyone for your support and love in so many seemingly small but absolutely brilliant ways!!! Projects like this would not come to fruition without your help!!! <3